Free Ebook: Email Marketing for Small Businesses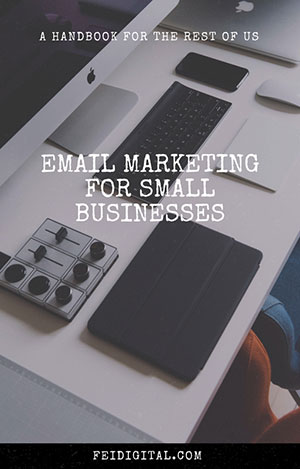 Fill the form above, we will send you the ebook via email.
What you will learn from this ebook:
Successful email campaigns are the foundation of a healthy digital marketing strategy. Are you taking advantage of this powerful tool? Our free guide will teach you easy-to-implement tactics you can use right away to drive clicks, conversions, and cash.
How to build your email marketing list
How to write a subject line that makes people open your email
How to write compelling copy
How to test, finetune and measure your email marketing campaigns